ibVPN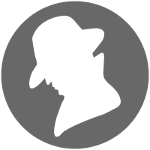 Invisible Browsing VPN (ibVPN) is a service that allows you to surf the Web invisibly and securely without leaving a trace and without being tracked. By using an ibVPN server located in another country you can access geographically locked content and services such as Hulu, BBC Iplayer, Pandora, and Netflix.
To learn more about ibVPN's service and pricing, click here.
Cost
This app is a free download. You can install using the ClearOS Marketplace or via CLI:
yum install app-ibvpn
Availability
You must be running ClearOS version 6 or later to download and install this app.
FAQ
Is ibVPN free?
---
Yes and no. The app is free for ClearOS, however, the ibVPN app is just a wrapper (RPM package for you Linux folks) for configuring and connecting with the ibVPN cloud service. The ibVPN service requires a subscription. Pricing plans can be found
here
.