Roundcube Webmail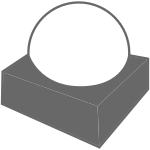 A webmail client for IMAP which uses the Web Server app to provide a browser-based, multi-lingual e-mail user interface. The app is powered by Roundcube. Features include MIME support, address book, folder manipulation, message searching and spell checking. The ClearOS Webmail packaging also combines two stable and popular plugins - Sieve (managing user filters) and Global Address Book.
The app includes the ability to backup, store offsite and restore Roundcube's configuration settings, address book data and user filters that have been created with the Sieve plugin. By purchasing this app in the Marketplace, you help support eGloo developers maintain this app and build new ones. In addition, US $5 of every app purchase will be given to the Roundcube developers to help support their efforts in providing a simple and easy-to-use Webmail client for use on premise or in a hosted cloud environment. If you would like to use Roundcube without contributing/paying for this app, the roundcubemail RPM is available for free.
To learn more about Roundcube Webmail, click here.
Cost
This app is a paid subscription. Please purchase via the ClearOS Marketplace.
If you are looking only for the Roundcube RPM for ClearOS, from the CLI, run:
yum --enablerepo=clearos-contribs install roundcubemail
Availability
You must be running ClearOS version 6 or later to download and install this app.
FAQ
Is the Roundcube Webmail app free?
---
The app consists of two parts: the core package from Roundcube and the Webconfig wrapper. We package and maintain the latest Roundcube version compatible with ClearOS and make that available for free. The Webconfig package, which simplifies the installation and bootstrapping in addition to providing an interface to save Roundcube SQL settings, is a paid (subscription) service. You will also be helping to contribute to the ongoing development of Roundcube.