Device Discovery
Networked devices have become pervasive - the Internet of Things (IoT) explosion. Servers and desktops, laptops, tablets and smartphones, printers and scanners, manufacturing equipment and controls, security and video surveillance, home automation and control, home appliances - the list goes on.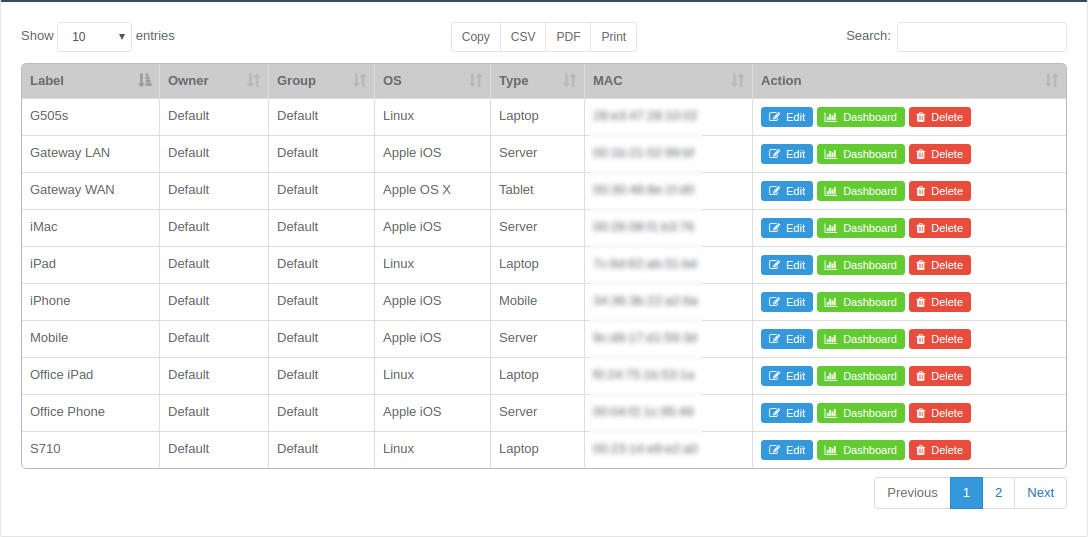 What are these devices on my network?
With a mix of static and transient devices 'coming and going' on your network, wouldn't it be nice to have a solution that tracked these events?
Netify discovers all network devices communicating via the Internet in near real-time and on a continual basis. New devices will be logged in an 'unmapped' state, providing you with helpful information to help you identify and classify the device like MAC address, vendor, LAN IP address and last seen timestamp on your network.
Classifying a device gives you complete control over how you use the powerful Netify filters. Devices can be associated with specific users or groups that you define. Tags can be applied that assist in further custom grouping.